MVCS ALL-SCHOOL
 Annual Golf Ball Drop
New Goal $70K
 November 19, 2020 at 2:00PM
Last Day to purchase Golf Balls
Thursday November 19th at 1:30pm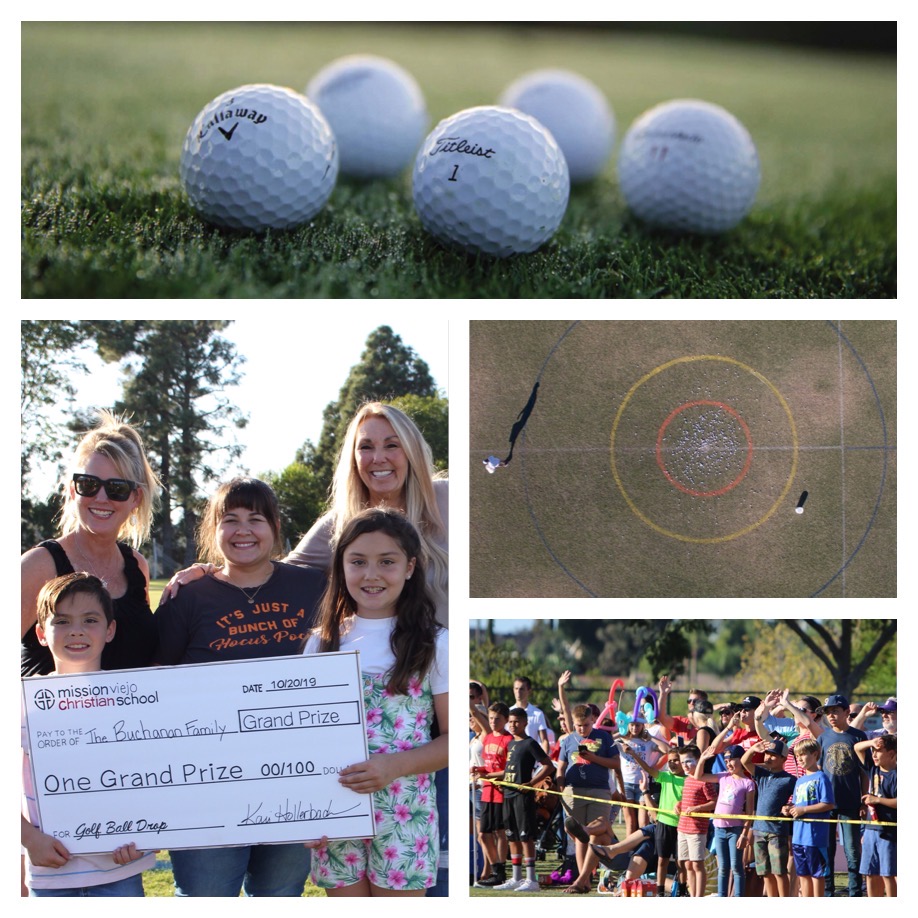 Ball Drop on the Grass Field at MVCS for all students.
Who will win FREE TUITION FOR A YEAR?
Mission Viejo Christian School is excited to present our 2020 Annual Golf Ball Drop, scheduled for Thursday, 11/19/20 at 2:00pm. 
Purchase Golf Balls!! Just visit the "Golf Ball Drop" tab on this website to purchase tickets. Tickets can be sold to friends and family.  Each student, found in their homeroom list, will have access to their own customized page to share with family and friends. Who will win FREE TUITION FOR A YEAR?
Become a Family or Corporate Sponsor and get some great exposure. Contact cwilliams@mvcschool.org or simply make a tax-deductible donation to Mission Viejo Christian School.
EARN FREE DRESS for the week of 11/30-12/4 for every student who sells 10 or more Golf Balls. The top class in each group (K-4th & 5th-8th) with the most Golf Balls sold (based on average per student) will WIN a movie night on the MVCS Field!
Our $50K Goal will help support the following:
New School Counselor

SEL (Social Emotional Learning) Program

Increased Technology-Laptops for all teachers, Swivl cameras, and additional Chromebooks for all classes.
For more information, please contact Cindy Williams cwilliams@mvcschool.org
GOAL:$75,000.00
ACHIEVED:$79,990.00
Golf Ball Drop entries:
7773